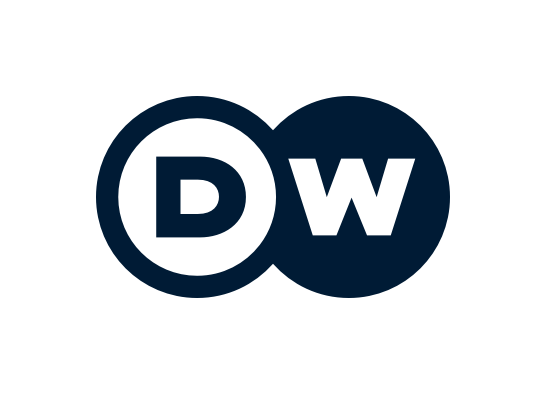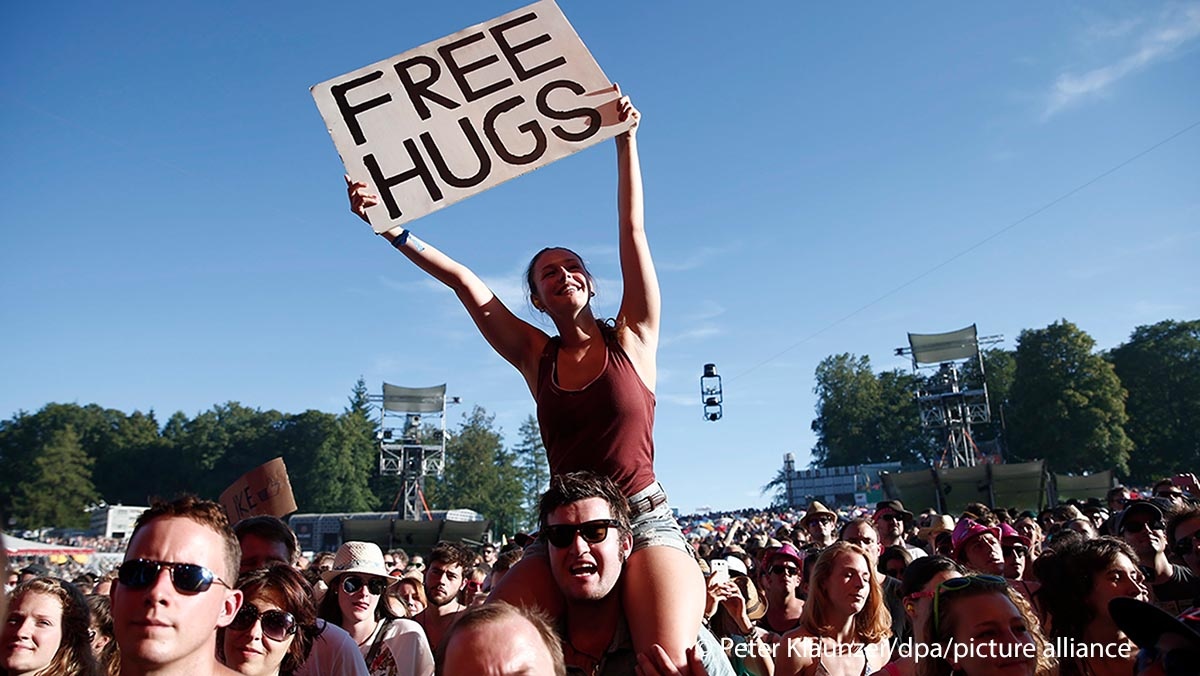 Hey party people,
Fasten your seatbelts: Today we're dreaming big.

For over a year, nearly everything that made life fun has been off-limits. Travel, live music, dancing, hugging, being part of a crowd — all the good stuff was canceled indefinitely last March. But now, depending on where you live, maybe you've been vaccinated, or are about to be. Maybe your lockdown is finally loosening for good. Maybe you're one of these 5,000 people who went to a concert in Barcelona in the name of science (Are you? What was it like??).

Listen, we can't predict the future, but we are optimists. As we inch closer to a post-pandemic world, we're giving ourselves permission to imagine how our new normal could look, from travel to fashion to art and entertainment. And we're calling in the experts to help. By now we've all heard the prediction that the Roaring 20's are just around the corner. But what will be different? What will never be the same? Most importantly: What's on your post-pandemic bucket list?



Before we go, a quick programming note

— Undercurrent is going on hiatus for a little while. It's been a blast launching this newsletter with you, and now we're taking a little time to regroup and plan for the future. If you've been enjoying the newsletter, we'd love it if you'd take a few minutes to fill out this short survey (you could win some DW swag in the process!).

Until next time,
Michaela Cavanagh & Sam Baker
Andrew Ibi

| | |
| --- | --- |
| | Manchester, UK |

The designer, artist and educator tells us why the answer to the question, "but what should I wear?" is about to get a lot more fun.
For the past year fashion's been on pause but I can see nothing but jubilation and celebration when we get back out there.

We're all just waiting for the 'press go' button.

We've missed celebrations, hanging out with our friends, going to bars, going to parties, dressing up for occasions. In the past year at home we've adopted a more purposeful, functional, practical style. But at its heart, fashion isn't about practicality, it's about showing off — and we haven't been able to show off.

We use fashion to construct our identities, we use clothes to communicate, to seek validation, to find belonging — and we've not had that. At the same time, the pandemic has given rise to a lot of questions about gender, race, diversity and sustainability. There seems to be a real interest in changing fashion positively, so it'll be interesting to see if that has staying power.

It's not just the pandemic — a lot has happened in the past year that has shifted the way we view our lives: It's COVID, but it's also the Black Lives Matter protests, and the marches against violence against women in the UK, to name a few. It will be interesting to see if young people adopt a more punk or radical way of thinking and dressing as a response to these movements. That renewed sense of political expression could have interesting implications for fashion.
Ankita Mukhopadhyay

| | |
| --- | --- |
| | Delhi, India |

The DW journalist explains why after a year in hibernation, you can't call it a comeback for India's Bollywood industry — at least not yet.
India is home to the world's biggest film industry, churning out nearly 2,000 films a year. About 43% of these films are produced by the Hindi film industry, more popularly known as Bollywood. The COVID-19 pandemic and lockdown spelled doom for Bollywood, putting millions of people out of work. Those hit particularly hard were the people working on the ground — technicians, recording artists, and make-up artists.

When the lockdown began to ease in June 2020, the situation seemed to be returning to normal. In February 2021, theatres were allowed to open up at full capacity across the country. Meanwhile, actors returned to the public eye, again being "papped" by the paparazzi. But, is all that glitter gold — or is it just sparkle?

Turns out, people are refusing to come back to theatres, so films aren't performing all that well. On set, coronavirus restrictions, along with several cases of coronavirus among famous actors, have forced filmmakers to reduce their staff — putting many people out of work. Whether Bollywood will be able to sustain itself on slim pickings is a mystery. What may pull movie-goers to the theatre once vaccinations begin full-swing is the charm of Bollywood, the larger-than-life films that deserve to be seen on the big screen.
Priyanka Borpujari

| | |
| --- | --- |
| | Tokyo, Japan |

The journalist and researcher delivers a dispatch from the uncertain future of Tokyo's cherry blossom season.
As cherry blossom petals flitted down the Meguro River in central Tokyo, people took off their masks momentarily for group photos. People arriving to celebrate this annual spectacle—which lasts only 2 weeks, heralding spring in Japan—were confronted with signs urging people to refrain from gathering in groups. The pandemic hasn't prevented Japan from attempting the centuries-old custom of hanami (hana = flower, mi = watch), even as authorities cordoned off parts of parks where people would usually picnic under the boughs of the blossoms. Even though COVID cases were rising, Tokyo's state of emergency was lifted just as the sakura bloomed.

Meanwhile, Japan's tourism sector — which accounts for 7% of its GDP — took a huge hit during the pandemic, with tourism dropping 80% in 2020, impacting largely local tourist businesses. To compensate for the losses, from July to December of last year the government launched a campaign to encourage domestic tourism.



But foreign tourism is something Japan can forget for a while:

non-Japanese with resident permits who were stuck outside Japan in 2020 have been banned from re-entry. Families have been separated; international students enrolled in Japanese universities have not been allowed to enter; Olympians would be allowed to enter Japan whereas foreign spectators would be excluded. What this spells for the fate of the annual hanami is uncertain. Amongst all the differing sets of rules, for visitors, confusion is the only constant.
| | |
| --- | --- |
| | Emotionally, I am the Suez Canal |
Here's what you had to say about last week's question: What's the first thing on your post-pandemic bucket list?



Mike says:

"To put it simply, travel."



Kwa says:

"In my case, there are two things that control my personal movements: the pandemic regulations and those brought about by my personal conditions. I have arthritis and at times have difficulties with walking. I would like to go out to a supermarket and then have a simple dinner."



Allan says:

"The first thing I will do is to visit as many friends as possible, assuming they too are able."



Heide says:

"I'm hoping for a few more trips. This seems to be an impossible dream, as the third, and possibly fourth wave of the virus are still ahead."
If you have thoughts about the newsletter,
take our short survey and enter to win some DW swag.